One of Nigeria's top media personalities, Ebuka Obi-Uchendu, recently marked a milestone in his career on social media. Taking to his Instagram page, Ebuka noted that it was now exactly 15 years since he hosted his first TV show.
Ebuka noted that he started out with a show on NTA called Friend or Foe in November 2006.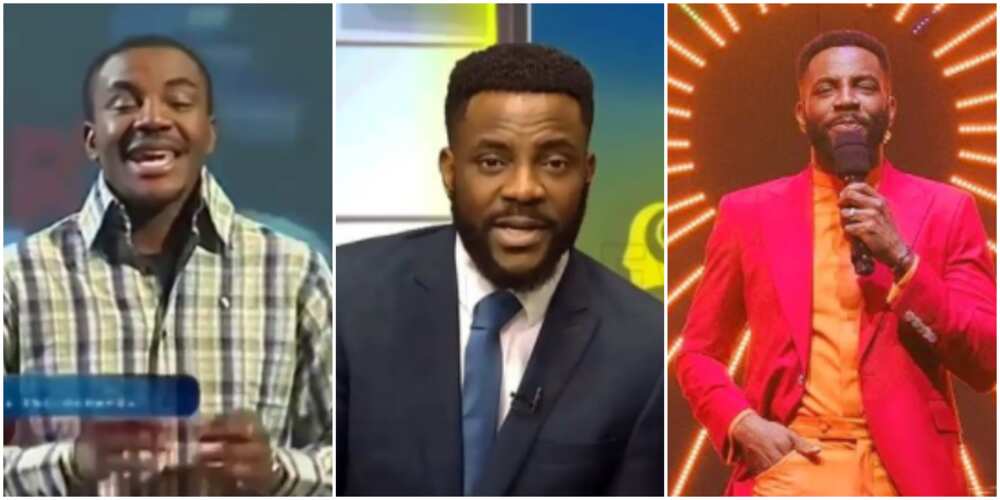 Not stopping there, he added that he has now gone on to (co)host about 12 other shows since that time.
The popular media personality then listed some of the shows he was still working on such as Rubbin Minds, BBNaija, The Blackbox, Judging Matters and more. Ebuka also posted photos and a clip of some of the shows he has worked on. In his caption he wrote:
"It's exactly FIFTEEN YEARS since I hosted my very first show on television. 15!!! And I've gone on to (co)host about 12 other TV shows since then. How it's currently going: 1) Big Brother Naija on @dstvnigeria 2) The Blackbox on @bounce.networks 3) Rubbin' Minds on @channelstelevision 4) Judging Matters on @africamagic How it started: 5) Friend Or Foe on @ntanetwork (November 2006)." See his post below:
It's exactly FIFTEEN YEARS since I hosted my very first show on television. 15!!! And I've gone on to (co)host about 12 other TV shows since then 🎉

How it's currently going:
1) Big Brother Naija on @dstvnigeria
2) The Blackbox on @bounce.networks
3) Rubbin' Minds on @channelstelevision
4) Judging Matters on @africamagic

How it started:
5) Friend Or Foe on @ntanetwork (November 2006) 😊